Golden Chef's 2023 Results
See the winning dishes and the incredible results!
GOLDEN CHEF OF THE YEAR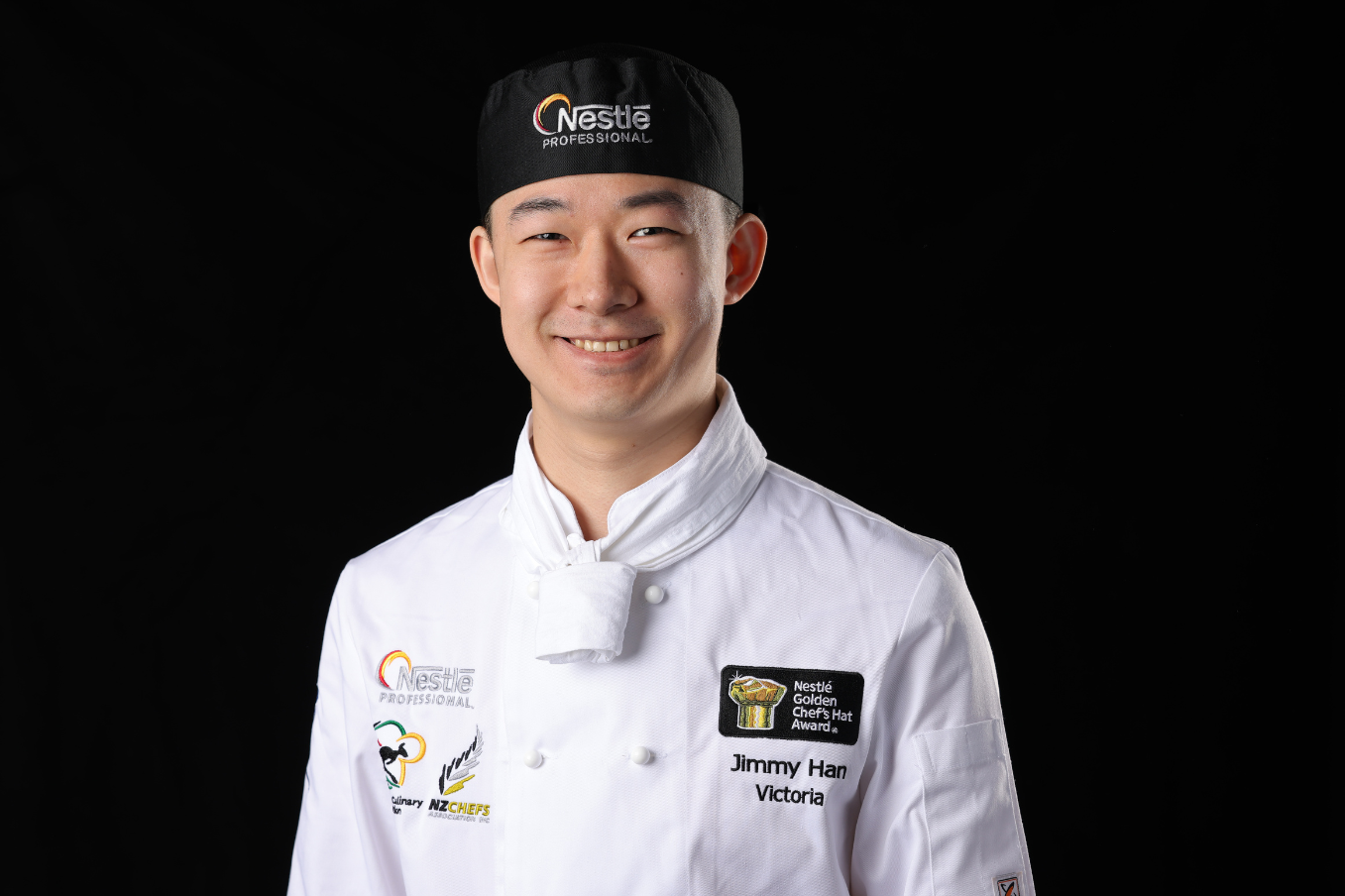 Jimmy Han, Victoria
Achieving triple gold medals in the fiercely contested 2023 Nestlé Golden Chef's Hat Award Chef Han, a Commercial Cookery student at William Angliss Institute, is thrilled to have tasted success in the ultimate food industry culinary competition. Having come to Australia less than a year ago with nothing but huge ambition and determination to be the best chef he can possibly be, Chef Han has proven that anything is possible. 
"I've been lucky enough to work as an apprentice at a two Michelin starred restaurant in Taiwan. This made me realise I wanted to elevate my skills set as a chef. The dining culture in Melbourne is so diverse, which I love. Going into the grand finals of Golden Chefs I felt excited to take my cooking to the next level and I was confident in my approach. I can't wait to see where this journey will take me next in terms of my culinary career."
Best Savoury Award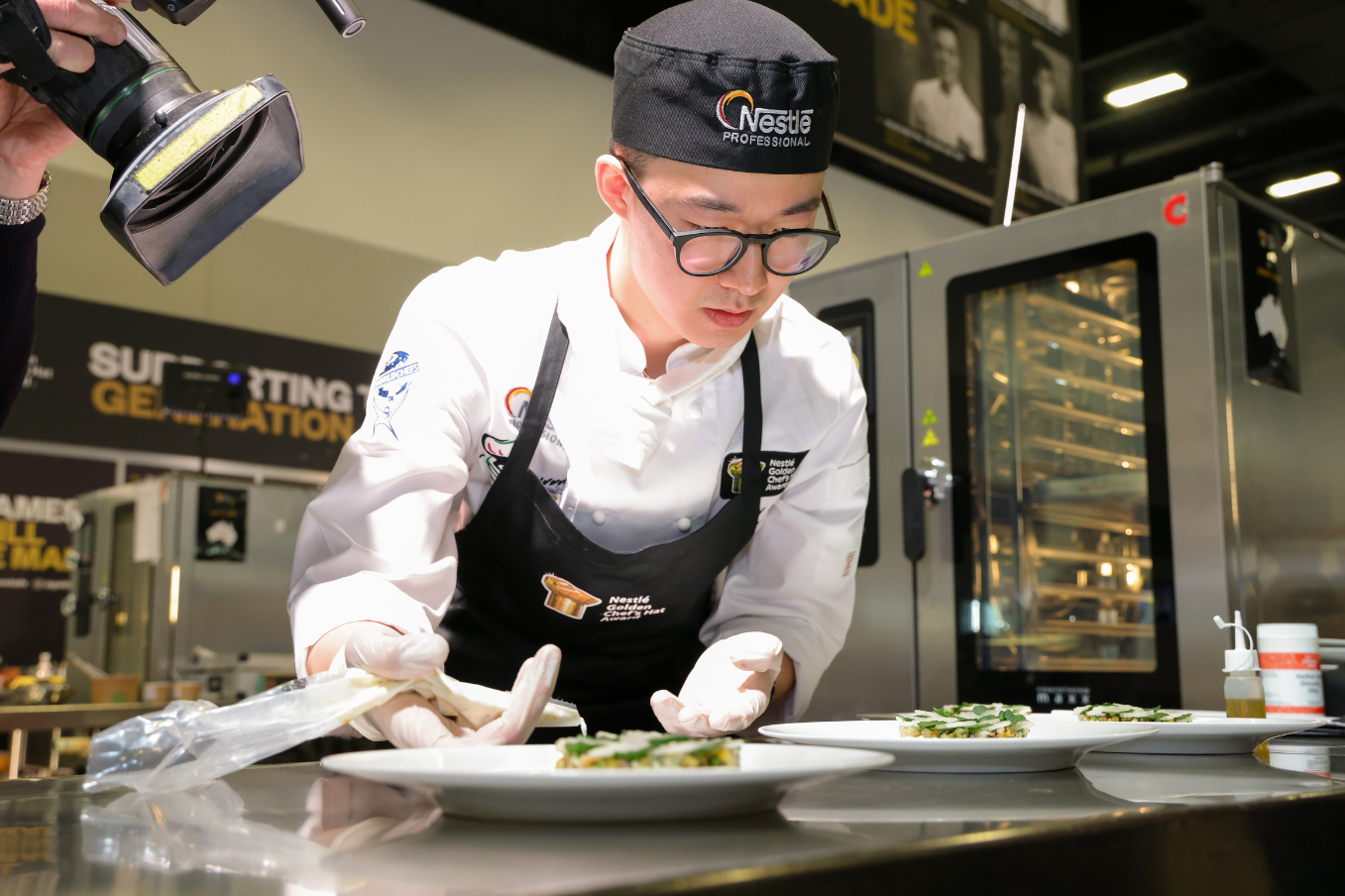 Jimmy Han, Victoria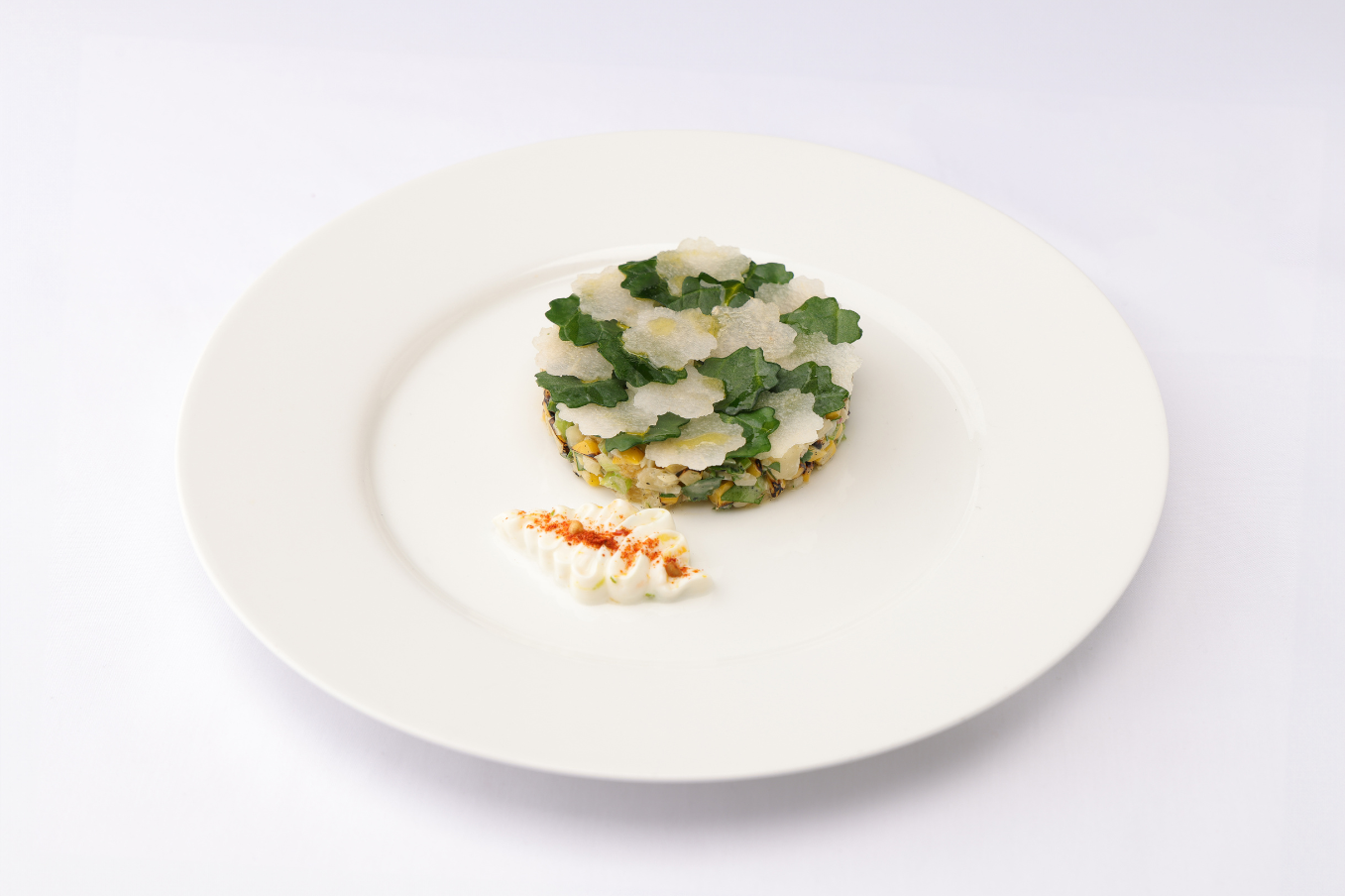 Entrée 
'Green in Spring'. Torched corn salad with nashi pear, baby spinach and Greek Yoghurt.
The judges praised Chef Han for creating an unforgettable dining experience across his menu, with impeccable flavour balance, faultless technique, and strong storytelling. Delivering a rare standout triple gold winning menu, his menu reflected the changing seasons and incorporated a sustainability thread in every dish.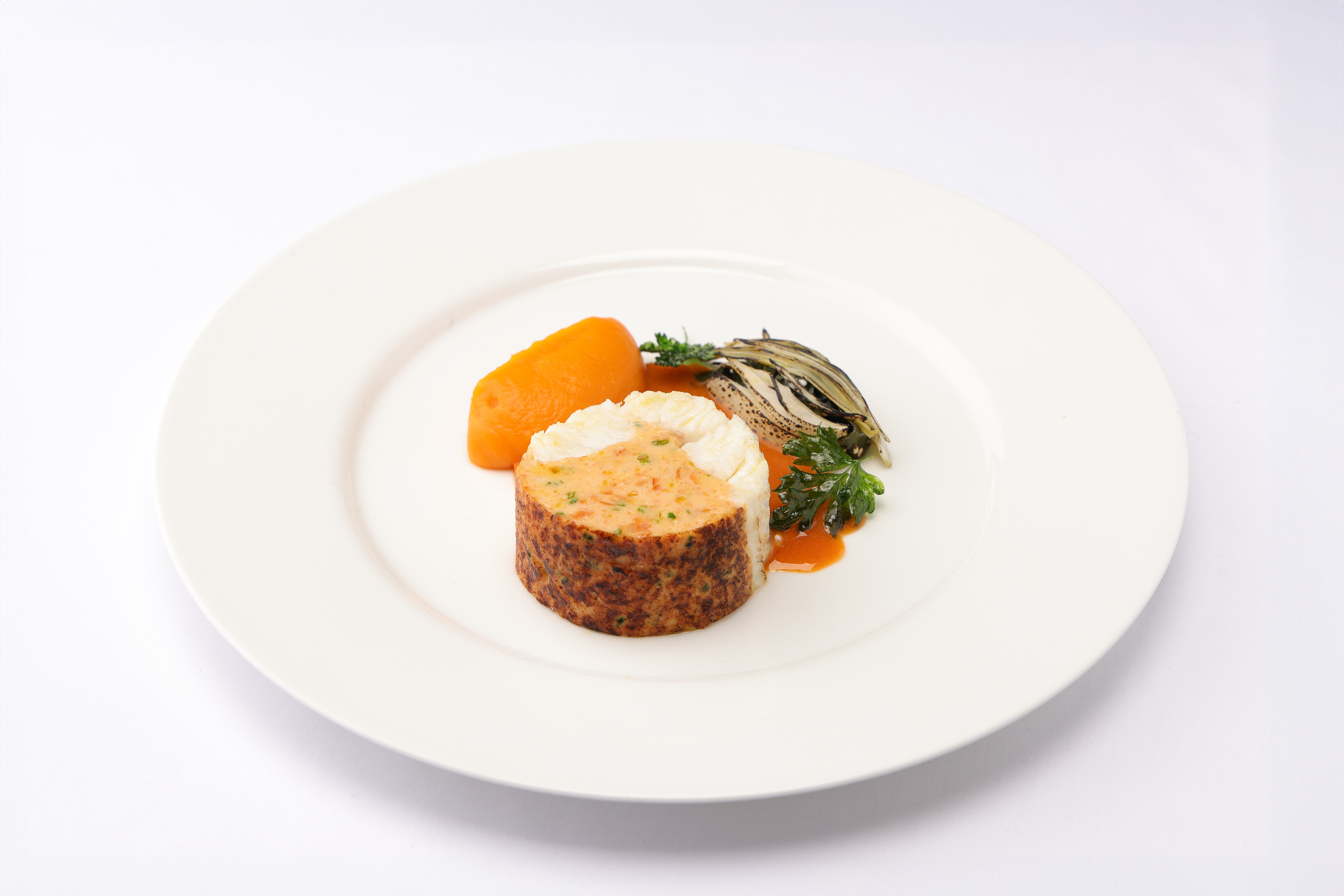 Main
'Orange in Autumn'. Murray Cod with chorizo, fennel wakame salad, sweet potato puree and tom yum butter sauce.
Head Judge and Nestlé Professional Commercial Development Chef, Elke Travers says, "It takes a lot of courage for young chefs to step up and be critiqued at such a high level. All the finalists this year have been truly impressive, but Jimmy's dish execution went above and beyond. This win is definitely going to launch his career to new heights, and I can't wait to see what he accomplishes in the future."