Take your hat off
This article was written by Ben Smith and first published on Cockburn Gazette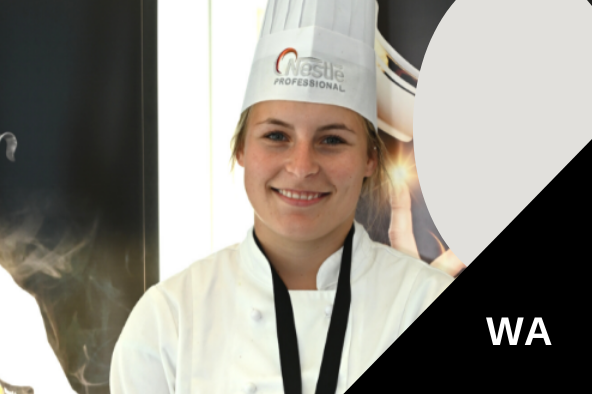 A Cockburn local whose diagnosis with coeliac disease inspired her to become a chef is headed east to contest a national culinary contest.
Abbey Formentin will represent WA at the Nestle Golden Chef's Hat competition in Sydney later this year, after winning the gold medal at the State finals.
Ms Formentin said her path to becoming a chef began somewhat surprisingly when she was diagnosed with coeliac disease at 17. 
"I couldn't eat anything anymore, I couldn't have takeaway, so I started to make it myself and started from there," she said.
"Most times I meet new chefs, they ask me to try something and I have to tell them I'm coeliac, and they're like 'how?'."
While Ms Formentin's favourite food to create is pub food, sharing plates and anything more catered towards big groups, she wowed the judges with a chicken-based meal accompanied by mash potato and leeks, mushroom sauce, demi glaze, chive oil drizzle and broccolini, among others.
For dessert, she rolled out campfire smores, smoked vanilla mousse, torched meringue, oat crumble, dark chocolate and chocolate caramel mousse dome, and a coconut tullie.
Ms Formentin, a final year apprentice at The Merrywell, has plenty of experience in high-pressure competitions, having previously represented Australia in the National Youth Team in the Culinary Olympics (Germany, 2019) and the Ningbo International Young Chefs Challenge (China, 2019).
She also claimed gold at the Apprentice of the Year Awards in 2018 and was named title winner of the same competition in 2021. 
Despite being shocked to win, Ms Formentin said she never felt daunted or stressed during the final
"I work well under pressure; for some reason I find it kind of fun," she said.
"I entered to prove to myself I'm doing a good job and winning reassured me."