Amber lead way with a recipe for success
This article was first published on Gold Coast Bulletin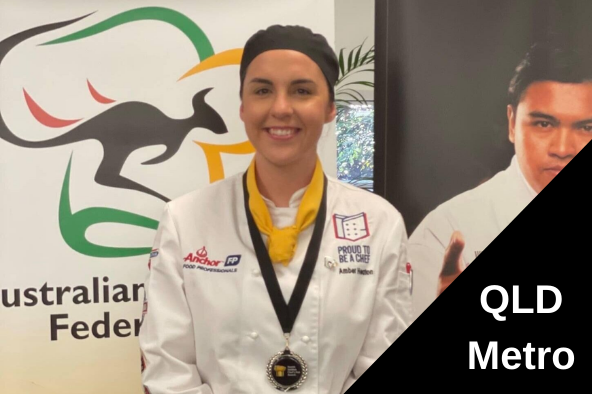 A Gold Coast chef is hoping to make her late grandfather proud by battling for the top gong at the Nestlé Golden Chef's Hat Awards.
It is the first time The Star Gold Coast commis chef Amber Heaton has made it to the grand final after competing in the award since 2019.
Ms Heaton will face 11 grand finalists for the Golden Chef of the Year and a $10,000 cash prize. The Nestlé Golden Chef's Hat Award, now in its 56th year, will  be held in September at Fine Food Australia in Sydney.
Ms Heaton said she had always dreamt of making it to the grand final.
"This culinary competition will keep me pushing beyond my limits and help me gain new connections in the industry," she said.
"I just want to train hard, especially now. The Nestlé award has been on my radar for many years and I want to win. I am nervous but nerves are good. Nerves show that you care and you're still passionate."
Ms Heaton's passion for cooking came from her Italian mother and grandmother who she said were great cooks.
Her grandfather inspired her to follow her dream of being a chef.
"My late grandfather used to always tell me to be a leader not a follower and I'm hoping to make my family proud," she said.