2021 GRAND FINALISTS
See their final winning dishes and the incredible results!
This year saw an outstanding level of talent make to the grand finals, with female chefs dominating in the finalist line-up and an un-precented five gold medals awarded
GOLDEN CHEF OF THE YEAR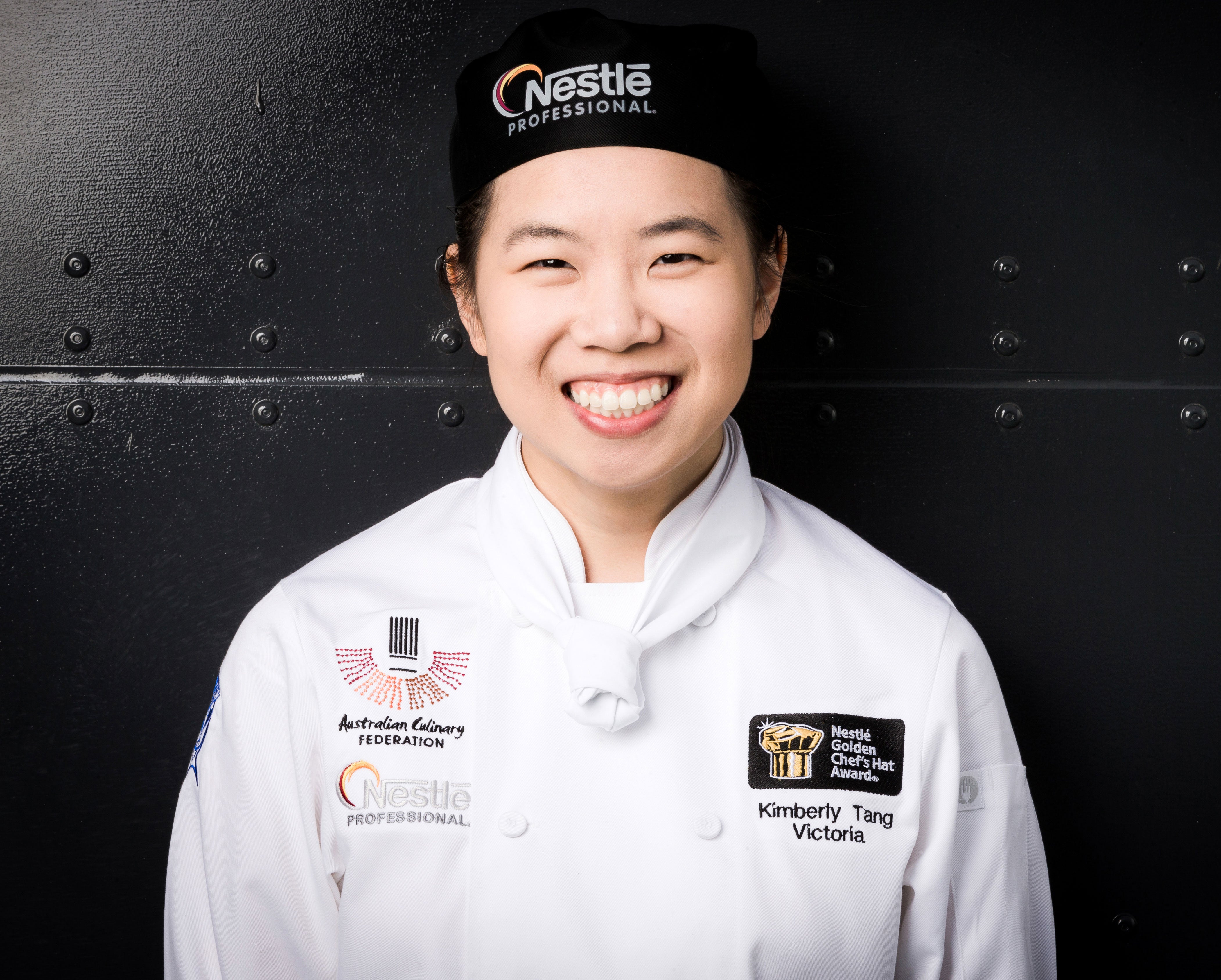 Kimberly Tang, Victoria
This seasoned competitor wowed the judges with her technical skills. Kimberly produced a fantastic menu that took traditional ideas and modernised them, executed to a level not seen for a long time.
"I love the thrill of this competition and it's true that if at first you don't succeed, try and try again! Never give up because anything is possible, it's what you make of every opportunity that counts. My experiences in Golden Chefs have taught me a lot, helping me improve my skills, organisation and knowledge in a short and intense timeframe."
"I really went all out to stay true to myself this year, drawing on traditional concepts from my heritage and then taking them to a new place with interesting technical applications."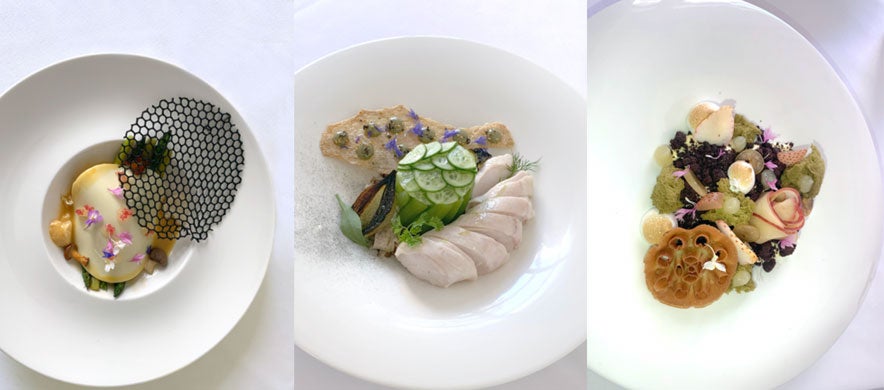 The Australian Culinary Federation judging panel scored against globally recognised culinary standards to award Kimberly a gold medal for her three-course menu, comprising:
Entrée – Mushroom Ravioli – Onion and horseradish jelly, mushroom and black garlic parcel, asparagus, pickled foraged mushrooms, yuzu gel, black garlic tuile, and ponzu emulsion.
Main – Hainanese Chicken – Hainanese style chicken with black garlic emulsion, mushroom pearl barley, crispy chicken skin, negi oil, baby onions, shitake, and smoked charcoal pepper dust.
Dessert – Peaches & Strawberries Cream Zen Garden – Mascarpone Cremeux, black garlic and chocolate soil, matcha sponge, mushroom meringue, coconut lotus cookie, umeboshi compressed white peaches, strawberries, grapes, and yuzu gel.
SOUTH AUSTRALIA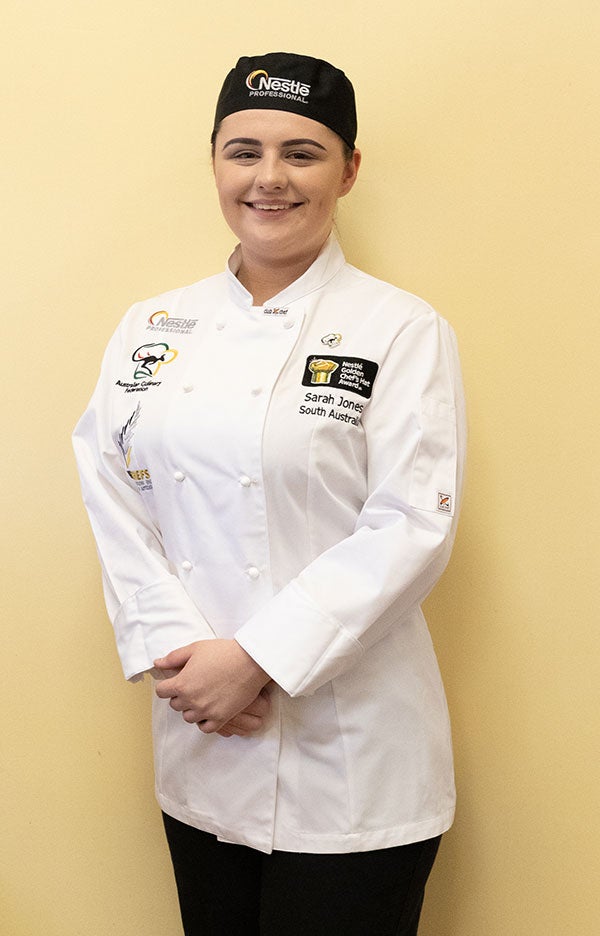 Sarah Jones
Gold Medal Winner & Most Creative Use of a Nestlé Product Award Winner
No stranger to the culinary competition circuit, Sarah has competed in 15 competitions since she started her apprenticeship at TAFE Regency Park back in 2017. This was her fourth time to qualify as a grand finalist in the award.
"I gave it my all this year and am proud with the gold medal win, especially as it was a year of very high calibre chefs in the finals. Now I'm focused on honing my skills even more and coming back next year to take the big win."
Entrée – Jerusalem artichoke tart with mushroom, parmesan, king oyster mushroom 'scallop, and sugar snap peas.
Main – Chicken, pumpkin, chicken mousseline, zucchini, potato, carrot, shallot, and black garlic sauce.
Dessert – Honey and Geraldton wax tuile with coconut, pineapple and melaleuca, mango, orange, and lemon thyme.

Sarah also won Most Creative Use of a Nestlé Product Award, landing herself over $1,000AUD in prizes thanks to SOLIDTEKNICS and Best Restaurants Australia.